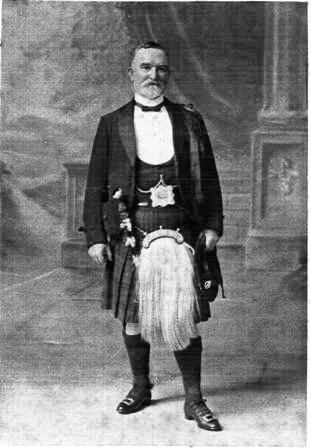 James Urquhart Anderson Clunie , Born 1857 Castle Street Edinburgh, His parents died when he was young and he went to Abdie , Fife to live with his grandmother.
He ran away to sea aged 8 or 9 ,but was brought back and sent to Mars Ship, Training ship, anchored in Tay, off Newport , Fife .He became a Captain at an early age.

He was the Captain of SS Bulowayo, when she sank. The cook refused to leave the ship without the captain, and forced him into a boat. After the ship sank the captains tabletop desk surfaced with all ships papers. The desk is still in the family.


He was the First man to take a ship over the bar, at Port Elizabeth S.A and opened up the port..
He then Bought all the land to the west of Capetown intending to build a Railway for unloading troops and cargo for the Boer war. The plan was condemmed but when he became ill (heart) and decided to die in scotland he sold the land to businessmen (Sir Abe Bailly ) and the plan went through.
He did not die and went to Tayport Fife , and started a Stevedore business in Dundee .

He Died at Cowley Bank Tayport 14th June 1913 and was buried in Tayport Cemetry.
Ross